---
Happy Leap Day!
Celebrate Leap Day with 29% off over 400 Titles from Olive Tree*
Leap Day only comes around every four years, so we're celebrating by giving you 29% off some of our most popular books and Bible resources. The sale ends Sunday, so be sure to check out the titles below and head to OliveTree.com to browse all of our sale titles.
---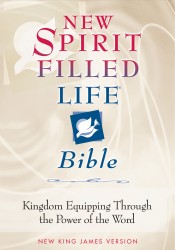 New Spirit-Filled Life Bible Notes
Dr. Jack Hayford, founding pastor of The Church on the Way, has led a team of anointed leaders to produce the New Spirit-Filled Life Bible, which offers a fresh look at the Scriptures and the work of the Holy Spirit. This new edition addresses important issues of Spirit-filled living in the context of solid biblical scholarship.
---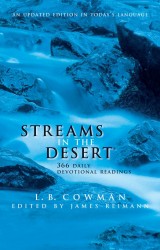 Streams in the Desert: 366 Daily Devotional Readings
The Streams in the Desert devotional has encouraged many Christians to know Jesus Christ more fully. Earnest readers can dig deeper into the Bible to gain a fuller understanding of God and His will through this stirring work by L.B. Cowman.
---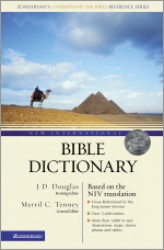 New International Bible Dictionary
The first Bible dictionary based entirely on the NIV translation, New International Bible Dictionary was created to help you get more out of your study of the NIV Bible. It contains over 5,000 entries as well as a wealth of images, charts, and tables to give you insight into the historical, chronological, geographical, social, and theological aspects of the Bible.
Head to OliveTree.com
to browse all of the titles on sale.
---
*Discount available only through www.OliveTree.com and not through in-application purchases or third party vendors such as iTunes and Google Market. Not all products are available in all regions or on all platforms; be sure to check compatibility with your device.
---
Olive Tree: Inspiring people to connect with God and the Bible.